Windows 8, like previous versions of Windows uses Windows Update to automatically downloads and installs important software updates. You can change the time Windows installs updates to something other than when your computer isn't going to be on during that time. Windows Update keeps your system safe and software current. It fetches the latest security patches and features from Microsoft website via the Internet.
Manually updating your system allows it to download all updates immediately without waiting for its pre-defined date and time. This is especially useful if you've just installed Windows 8 and need to immediately update it before doing anything else.
Because Windows 8 has a new Start Screen called Metro, finding Windows Update tool isn't easy as it is in previous versions. With the new Metro style, you can update your system by accessing the Charms bar and clicking Windows Update.
To get started, press the Windows Key + C or move your mouse to the bottom right corner of your display to show the Charms bar. When it opens, click 'Settings'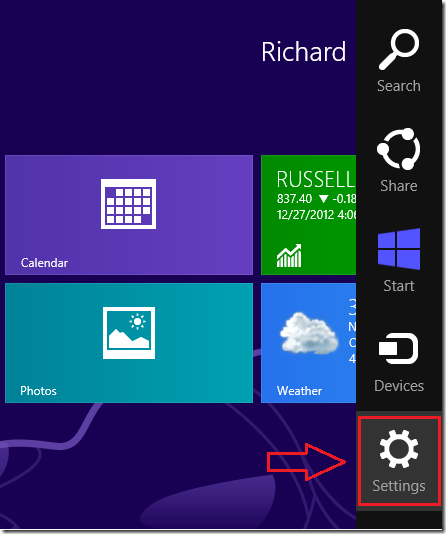 Next, click 'Change PC settings'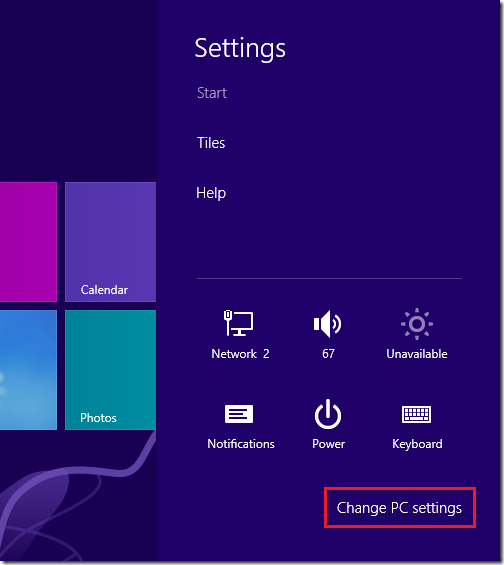 Then select Windows Update below PC settings and click the Check for updates now button. This will fetch the latest security patches and features from Microsoft via the Internet. After downloading the latest updates, click the link as shown below to display the downloaded software updates.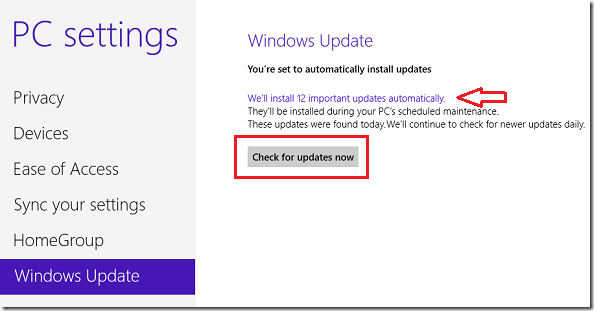 After click 'Install' to begin installing the updates.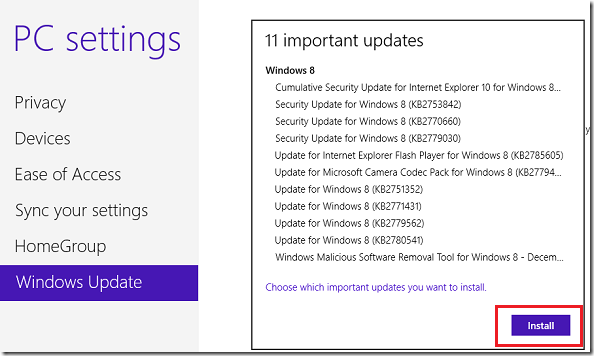 After that, restart and you're done.