Malwarebytes' Anti-Malware (MBAM) is an application for computers running under the Microsoft Windows operating system that finds and removes malware. Made by Malwarebytes Corporation, it was first released in January 2008. It is available in a free version, which scans for and removes malware when started manually, and a paid version, which additionally provides scheduled scans, real-time protection and a flash memory scanner.
Downloading & Installing FREE Software
1. You can download Malwarebytes Anti-Malware from the below link.
(This link will open a new web page from where you can download Malwarebytes Anti-Malware Free)
2. Once downloaded, close all programs, then double-click on the icon on your desktop named "mbam-setup-2.0.exe" to start the installation of Malwarebytes Anti-Malware.

3. When the installation begins, you will see the Malwarebytes Anti-Malware Setup Wizard which will guide you through the installation process.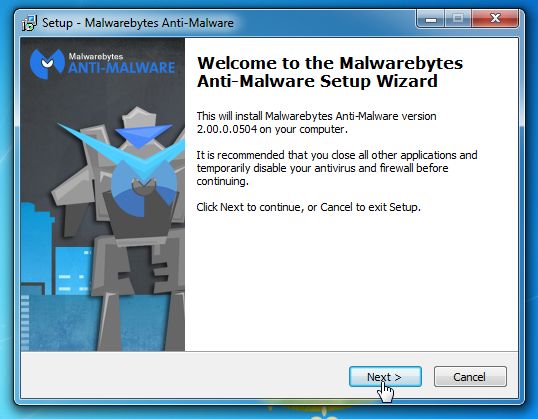 To install Malwarebytes Anti-Malware on your machine, keep following the prompts by clicking the "Next" button.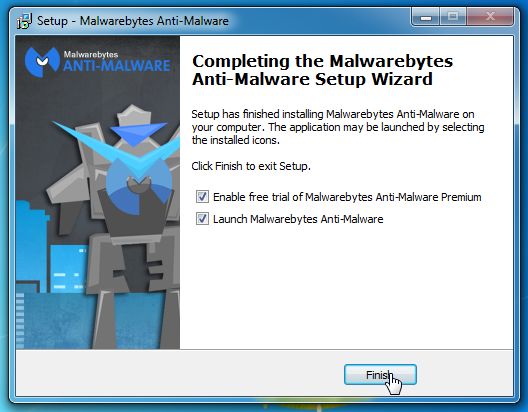 Scanning Your System
Once installed, Malwarebytes Anti-Malware will automatically start and you will see a message stating that you should update the program, and that a scan has never been run on your system. To start a system scan you can click on the "Fix Now" button.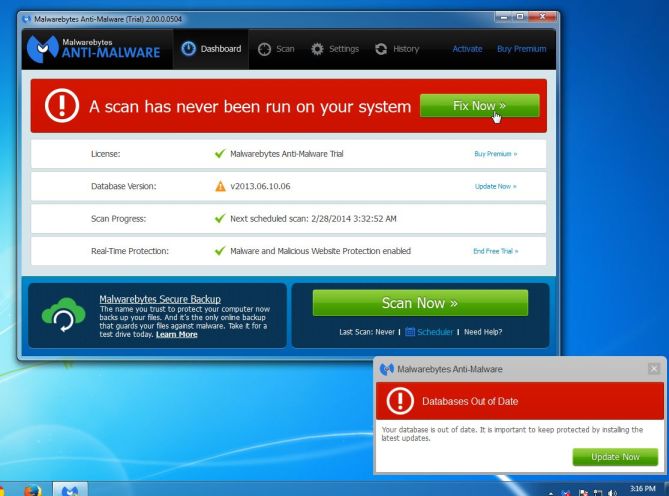 Alternatively, you can click on the "Scan" tab and select "Threat Scan", then click on the "Scan Now" button.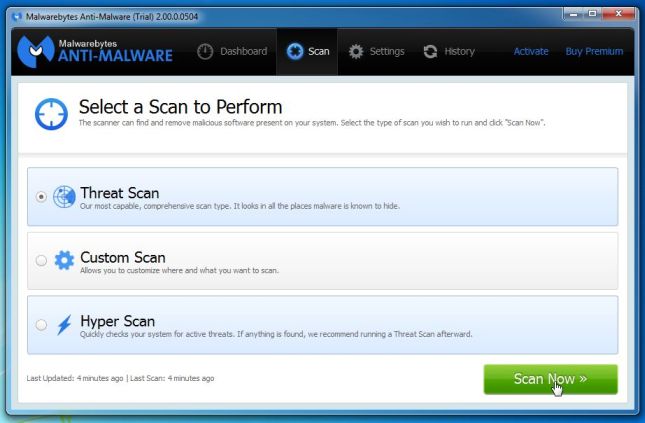 Malwarebytes Anti-Malware will now check for updates, and if there are any, you will need to click on the "Update Now" button.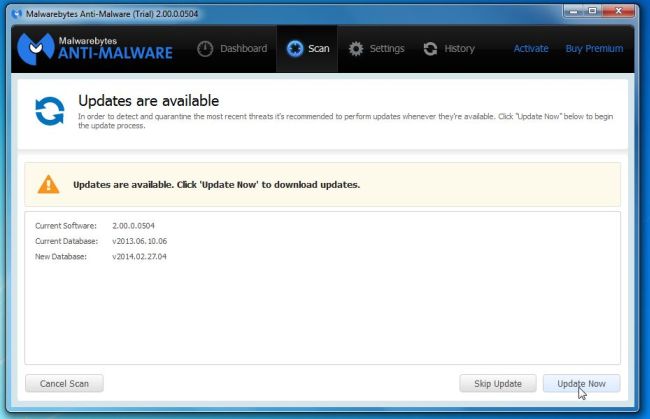 Malwarebytes Anti-Malware will now start scanning your computer for malware. When Malwarebytes Anti-Malware is scanning it will look like the image below.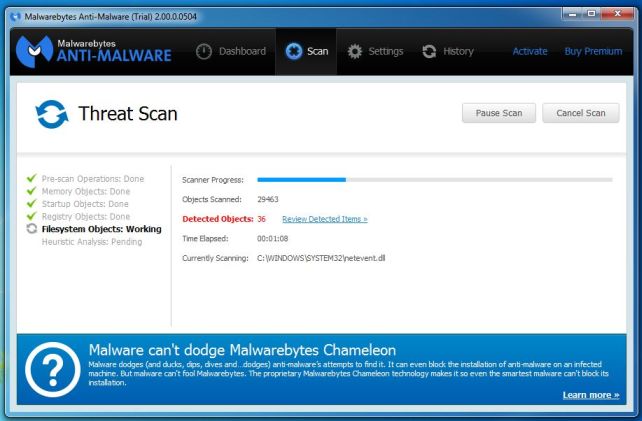 When the scan has completed, you will now be presented with a screen showing you the malware infections that Malwarebytes' Anti-Malware has detected. To remove the malicious programs that Malwarebytes Anti-malware has found, click on the "Quarantine All" button, and then click on the "Apply Now" button.
Please note that the infections found may be different than what is shown in the image.
Malwarebytes Anti-Malware will now quarantine all the malicious files and registry keys that it has found. When removing the files, Malwarebytes Anti-Malware may require a reboot in order to remove some of them. If it displays a message stating that it needs to reboot your computer, please allow it to do so.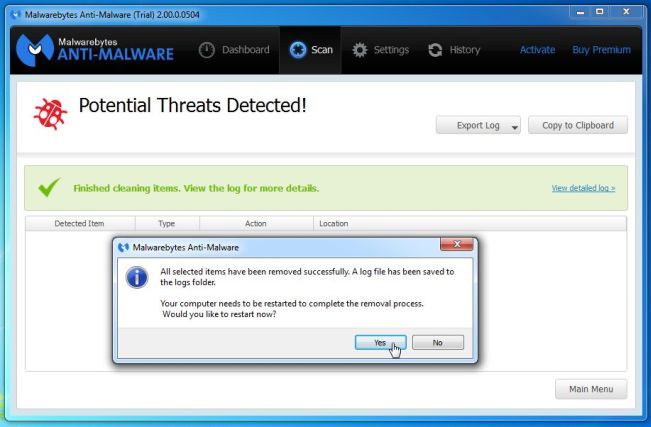 After your computer will restart, you should open Malwarebytes Anti-Malware and perform another "Threat Scan" scan to verify that there are no remaining threats If you are still experiencing any issues while trying to perform a scan with Malwarebytes Anti-Malware 2.0, you can start a new thread in our Malware Removal Assistance forum and get free malware removal support.