To access the Agent Mailing Label functionality click Membership and Agent Mailing Labels.

A search criteria template displays. Enter filtering criteria to find the members you want to send mail. Search functionality similar to a property search (i.e. Auto Inline Complete) is available as you search for members. Click Search to display your membership search results.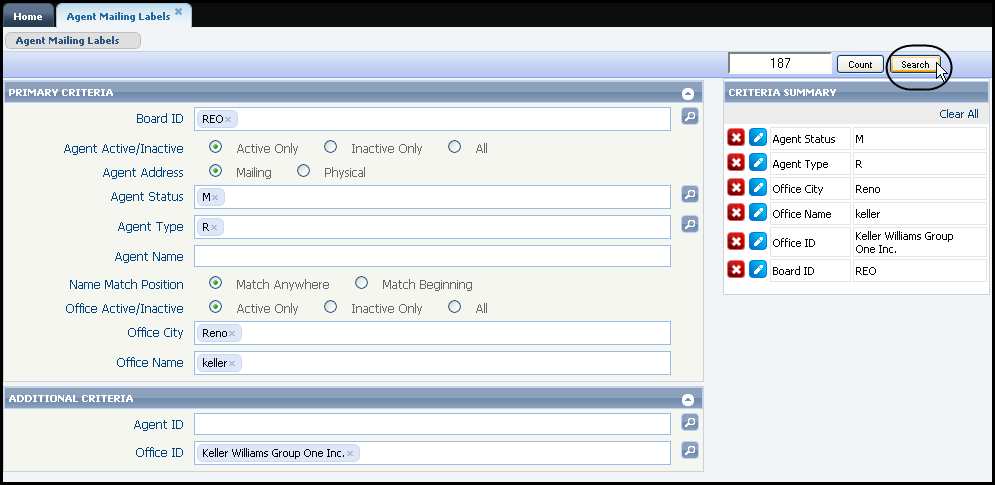 The search results are displayed in mail label format. You can choose from three (3) common label formats by clicking the dropdown box titled SELECT LABEL FORM.
On the left hand side of the window is a list of members whose labels will not print due to incomplete or missing addresses.
Click Print when you are ready to print your mail labels.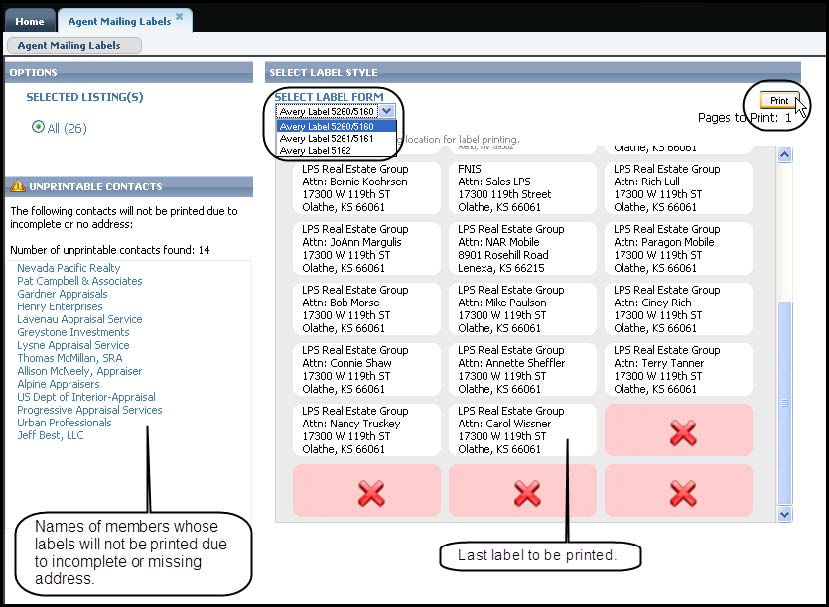 Many times, you have a sheet of labels that have had labels already used off the sheet. On the output results page, click the label that corresponds with the first available label on your label sheet. Paragon will reformat the output so the first label will print on the label you selected.