Quickly import MLS listing information into Forms using the MLS number to increase accuracy and reduce repetitive data entry. Open a form in zipForm® Plus (Tip: Use the Cover_Sheet form for the best import results) and click the MLS Connect button located above the form (1).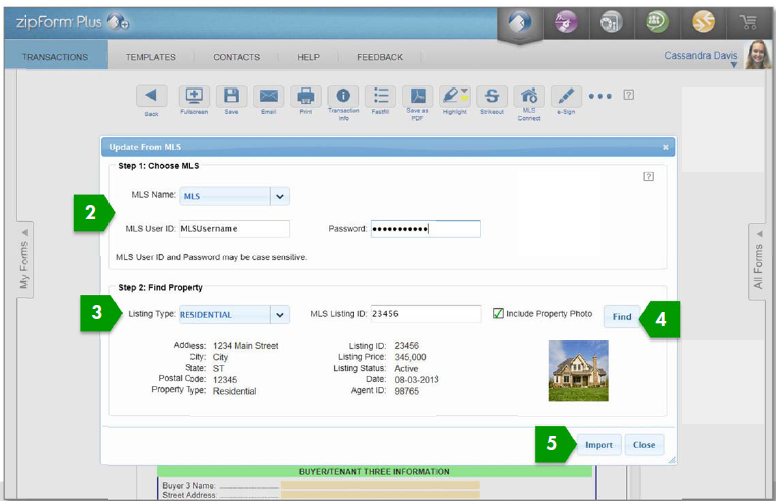 2. Select the MLS Name and enter the MLS User ID and Password, if required.
3. Select the Listing Type and enter the MLS Listing ID, and check the box to include the property photo if it is available.
4. Click Find to search for this listing on the MLS.
5. Confirm the MLS listing information is for the correct property and click Import.