Using Groups within the Paragon Contact Manager, gives you the ability to quickly E-Mail, print, and sort groups of contacts at one time.
To Manage Groups within your contacts in Paragon, click Contacts and click Manage Groups. A new screen is displayed.

Using the manage groups tool, you create and maintain all of your groups. The manage group tool has the following functionalities:
Add New
Modify
Delete
Print
E-mail

To add a new group, click Add New. A modal will open to enter group information.

When creating a group, fill in the fields shown below. This information is display for each group, as shown above. The fields to compete are:
Type ID (Business, Personal or Other)
Group Name
Group Description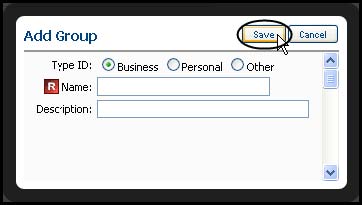 After you enter the group's information, click Save to add your new group.
Check the box to the left of the group you wish to modify and click Modify.

A modal will open allowing you to edit the group information. When finished, click Save.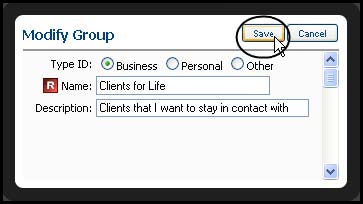 To delete a group(s), check the box(s) to the left of the group and click Delete.

A modal will open to confirm your desire to delete the group(s) selected.
If you want to delete, click Delete Group(s).
If you do not want to delete the selected group(s), click Cancel.

To print the page you are viewing, click Print.

To E-mail a contract group, check the box to the left of the group and click E-mail.

Note: You E-mail one group at a time.
The E-mail template opens with your group members' E-mail address already populated into the "To:" field. Add the message you want to send to this group's contacts using the rich text editor. When you are ready to send your E-mail, click Send.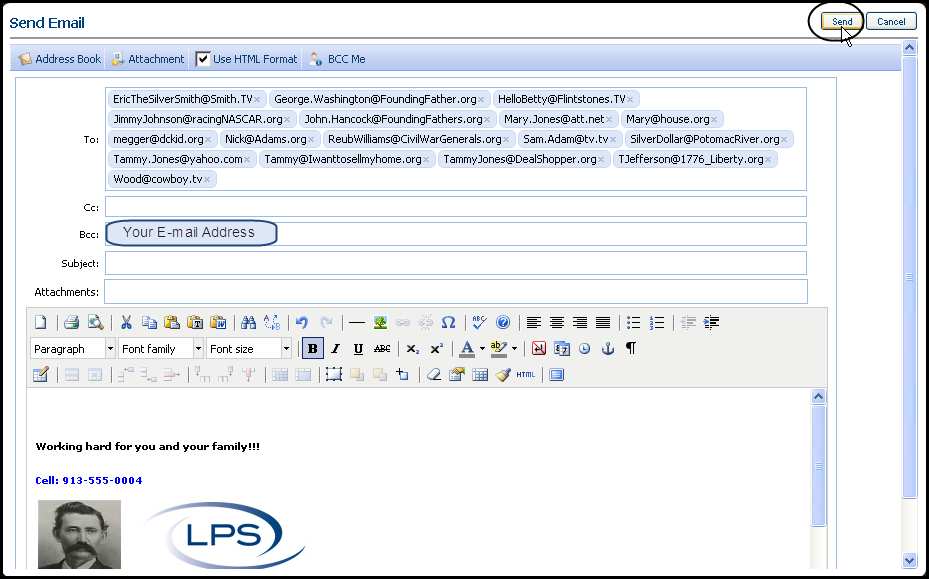 Paragon displays a confirmation of the E-mail you sent to the selected group's members.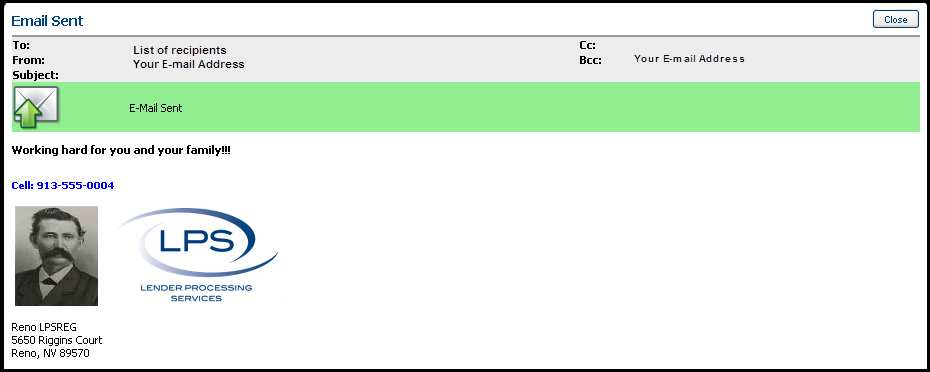 To add a contact to a group(s), make your group selection(s) at the time of contact input or during contact maintenance. Click Contacts and View / Manage Contacts.

A list of your contacts is then displayed. Click the name of the contact you want to maintain.

Click General and Contact Information to display your contact's information.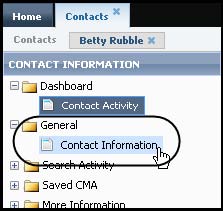 Paragon displays your contact's information. Check the box next to the group(s) to which you want to add your contact. When your selections are completed, click Save.