To Create a custom page using a single page PDF follow the steps below:

1. Convert the .pdf file into an image file. (jpeg, .png, etc.)

2. Login to your CloudCMA account.

3. Navigate to your settings at the top right hand corner of your screen.

4. Choose the Page Contents tab.

5. Chose the custom page you wish to upload the converted pdf to (or create a page) and click the image upload button (photo of a tree).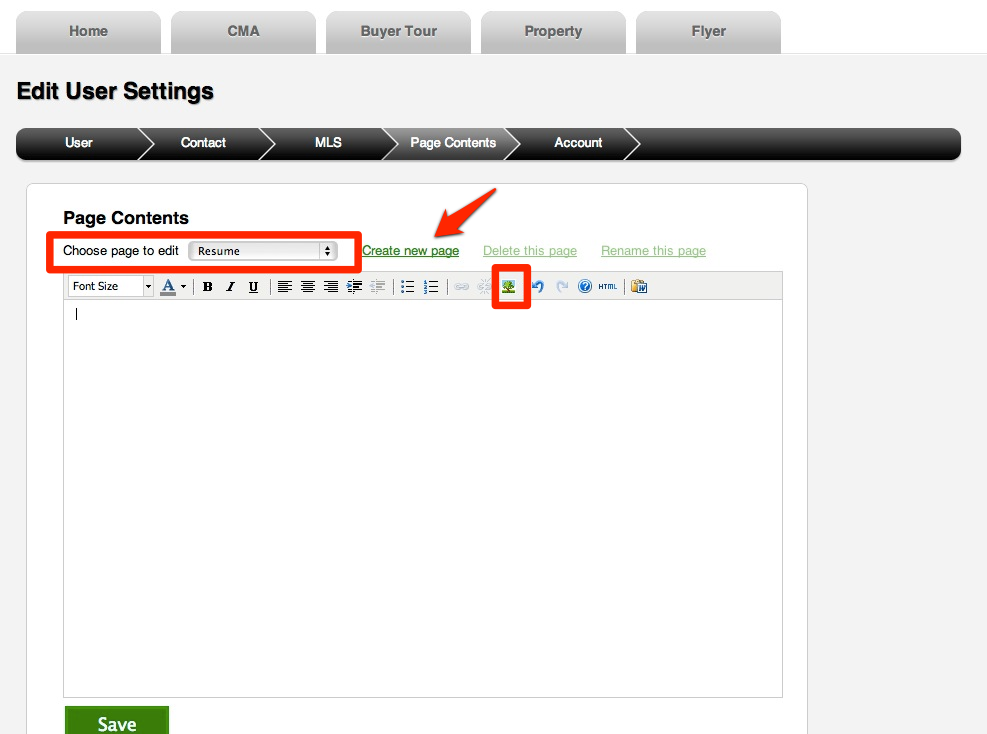 6. Click Choose File and select the converted pdf from your file system. Then click Upload.
7. First, click the image you just uploaded. Then click on the Appearance tab.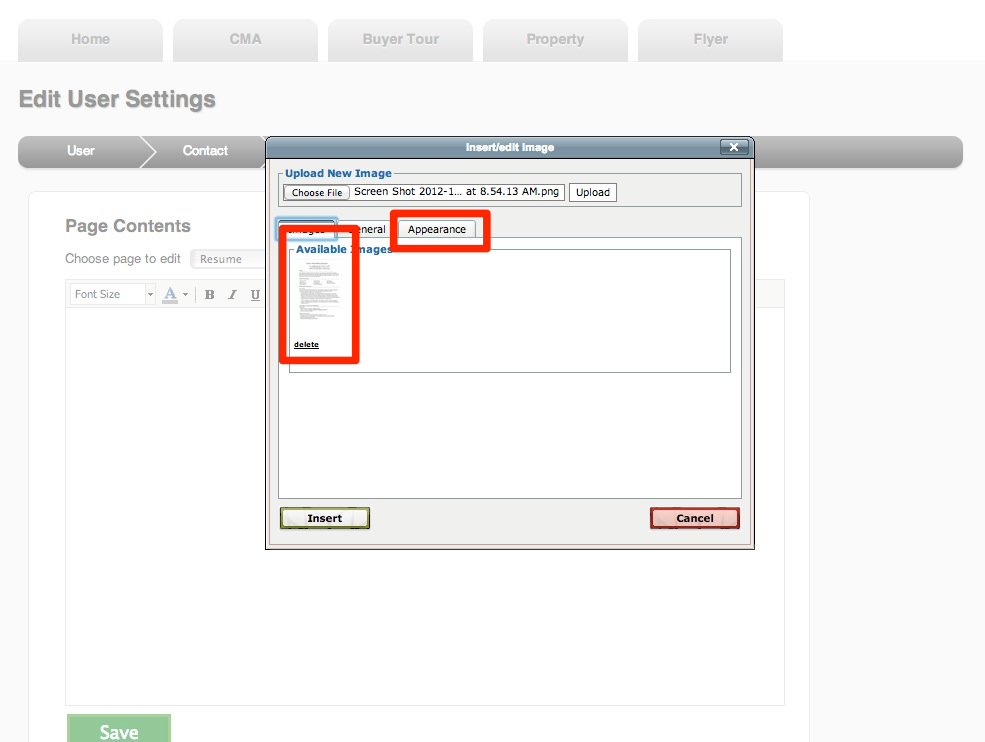 8. Edit the appearance settings to replicate the image below: Click Insert when done.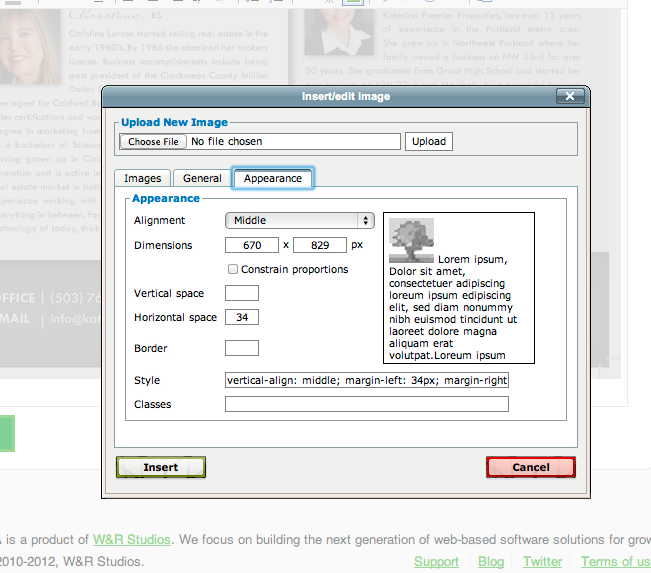 9. The image will now be inserted into your custom page. Click the green Save button at the bottom of your screen.