Click on Preferences > Email A tab will open.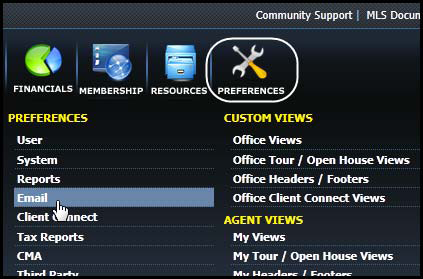 In the new tab with the Email folder expanded. Expand the Email Signature folder by clicking the "+" sign and click on Add New.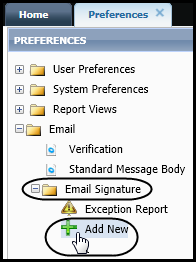 Using the Rich Text Editor, add your contact information and other details you want to communicate to the recipient of your E-mails.
Give your signature a name that describes the content in your Email Signature.
When you have completed the Email Signature, click on Save in the upper left hand corner of the workspace.
The new signature is added to your list of Email Signatures.